100 years since its establishment in 1916, we Himeji Plating Industry Co., Ltd. has constantly worked on improving technology and developing. Thanks to accumulation of cultivated technology and know-how, we receive trust and support from many customers.
Management Philosophy
Being "Kind to the environment, taking care of the earth" at the forefront, Providing customer satisfaction as a top priority and proactively contributing to the society.
Management policy
Those using plating technology

Plating is one of the most common manufacturing processes. Various kinds of products require appropriate type of plating process. There are many electrical appliances and machinery products that we use daily have parts that undergo plating process.
The reason why it is an essential process for machinery products

By plating, not only does it make the product look more beautiful but also it prevents rust, corrosion and hardens the surface.
In assembly during manufacturing, it plays an important role, including electrification and insulation,
utilizing the various properties of plating processing.
The future of plating technology

Plating processing was originally performed mainly on metal, but through research plating on plastic, which until now has been regarded as impossible has now become possible, thereby expanding its application and allowing entry into new fields.
Quality policy
Promote recycling

Promoting recovery of plating liquid, valuable metals and recycling of washing water
Reduction of raw materials

Reviewing treatment processes, reducing concentration of plating liquid etc. and promoting alternative processes
Reduction of waste

Improving process of reducing total amount of waste.
Energy saving measures

Promoting reduction of electricity, water and other energies required for air-conditioning equipment, lighting and OA equipment etc.
Prevention of environmental pollution

Making sure that chromium, cyanide compounds and other heavy metals do not badly impact the environment in a significant way Also, periodically carrying out staff training in case of an emergency
Company Profile
Company name
Himeji Electric plating Co.,Ltd.
CEO
Hirohito Furue
Address

Head Office

978 Kitakawahara, Hojo, Himeji, Hyogo
TEL:(+81)79-225-0831 FAX:(+81)79-222-7393


Machine Factory

155 Ipponmatsu, Hanada-cho, Himeji, Hyogo
TEL:(+81)79-252-0208 FAX:(+81)79-252-024379-222-7393
Capital stock
10 million yen
Established
1916
Number of employees
105 people
Business line

Zinc,
Hard Chrome,
Nickel,
Electroless nickel,
Tin, Gold,
Silver,
Alumite,
Alodine,
Berusukudo,
Pickle,
Trivalent chromate,
Lead-free electroless

Overseas Bases

Himeji Electric Plating Vietnam Co.,Ltd.

Lo8.13, khu cong nghiep khai son,Thuan thanh Dist Bac Ninh province
TEL:(+84)241-3699579


Himeji Electric Plating Philippines Inc.

Orient Goldcrest compound5,unit3,east main ave loop,phase6,laguna technopark,binan,Laguna
TEL:(+63) 9178890359
Main client

Mitsubishi Electric Corporation Himeji,
Manufacturing Co., Ltd.,
Sanyo Special Steel Corporation,
Furuno Electric Co., Ltd.,
KYOKUTO KAIHATSU KOGYO co.jp,
IDEC Corporation,
Kobe Steel Ltd.,
A.L.M.TCorp.,
Kanemitsu Corporation,
Omron Switch & Device Co., Ltd.,
Toyo Electric Co., Ltd.

in no particular order

Bank

Himeji Shinkin Bank Station South Branch,
Bank of Iyo Himeji Branch,
Shokochukiin Himeji Branch,
Sumitomo Mitsui Banking Corporation Himeji Branch,
Bank of Tokyo-Mitsubishi UFJ Himeji Branch

Web site
http://himeji-mekki.co.jp/
Oversaes Base
We transmit the ever-spreading possibility of plating and technology developed over 100 years to Asian countries.
Vietnam
We are also carrying out plating processing overseas to deal with the globalization of parts procurement. We are gradually permeating Japanese style manufacturing by teaching sound technology and ensuring thorough quality control.
Business Items
Chrome plating processing
Buff processing
Various cleaning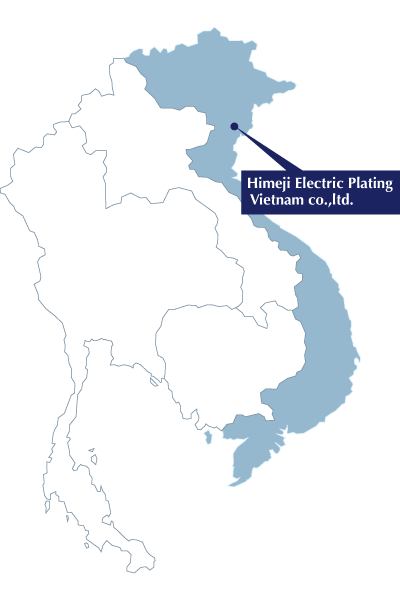 Himeji Electric Plating Vietnam Co.,Ltd.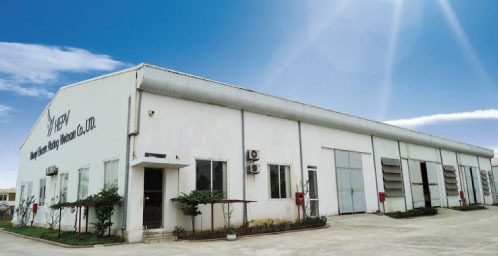 Vietnam factory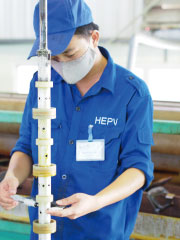 Inspection scene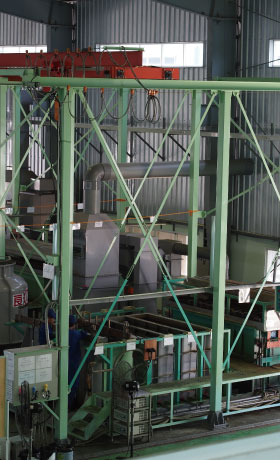 Philippines
In January of 2017 we started operation as Asia's most important base mainly conducting zinc plating and electrodeposition coating for automobile products and we are realizing high value added manufacturing with integrated production from plating to coating.
Business Items
Zinc plating processing
Cation electrodeposition coating
Various cleaning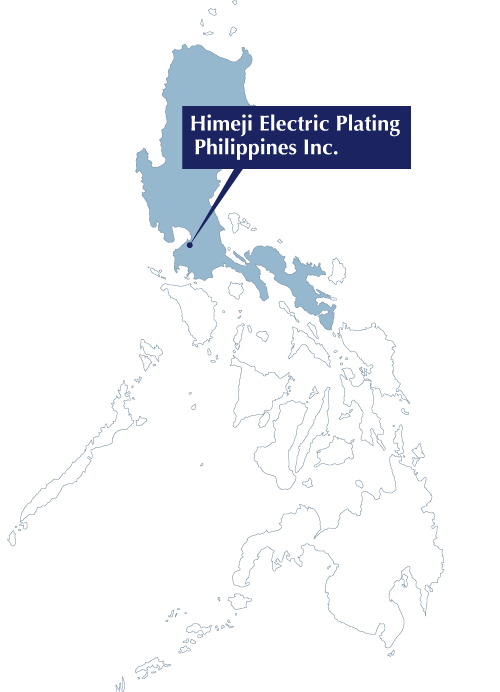 Himeji Electric Plating Philippines Inc.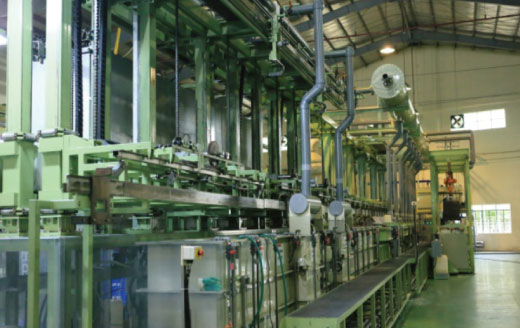 Zinc plating line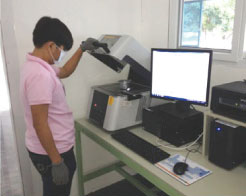 Measurement scene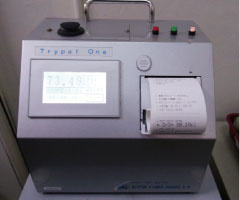 Concentration measuring instrument
Company History
1916
Business started in Tateyamachi, Minami-ku, Osaka
1635
Established Kingyoku Chrome Plating in Katae, Higashinari-ku, Osaka
1945
Moved to Himeji due to damage caused by war  Started business in Yamanoi, Himeji, Hyogo
Carrying out nickel/chrome plating for automobile parts etc.
1965
Moved to Hojo, Himeji city (current location)
1970
Established Himeji Electric plating Co.,Ltd. Zinc and chrome plating of
automobile parts and industrial machinery
1986
Established Himeji polishing limited company in Hanada-cho, Himeji
for the purpose of abrasive machining
1996
Shuichi Furue appointed Chairman Hirohito Furue appointed
Representative Director
1997
Added factory to expand business Started plating process of
electronic parts
2003
Acquired ISO 9001 at our head office factory
2006
Acquired ISO14001 at our head office factory
2007
Commenced expansion of head office No.1 factory in conjunction
with the land readjustment project
2008
Head office No.1 factory completed
2009
Head office No.2 factory completed
2011
In Vietnam Himeji Electric Plating Vietnam Co.,Ltd. established
2011
Head office No. 3 factory completed
2016
Established Himeji Electric Plating Philippines Inc. in Philippine
2016
100 years since Himeji Plating was founded